GUNDRILL EXTENSION ASSEMBLY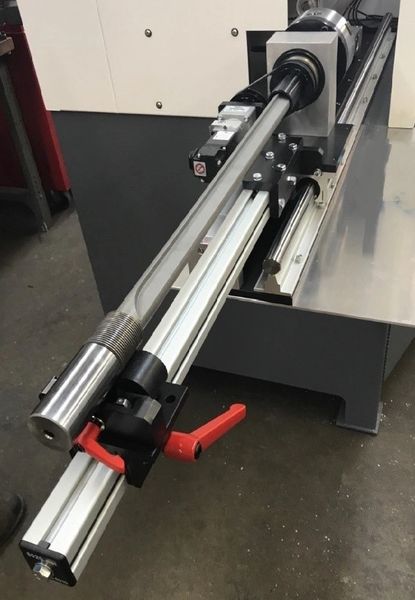 GUNDRILL EXTENSION ASSEMBLY
The MET Gun Drill Extension Assembly is a must have for trouble free processing of gun drills. This quality Made In USA product is custom made in our Cleveland MET plant and will handle gun drills of ANY length. Please specify your maximum required length/tool OD when ordering.  The EZ length and radial height adjustment features are a common sense MET feature. Do you know some gun drill manufacturers ship their tools to end users with no edge prep applied? We have one customer who would take a reground, non edge prepped gun drill from a supplier, apply a MET-6 edge prep to their tool and experience two times life.
Most of our customers are tool makers, but for the end users in our selling list, application of edge prep to their in house reground tools is critical to their bottom line. Whether you resharpen your own tools or have an outside source do it for you, proper edge prep applied to tooling is paramount in the tool consumption rate and meeting product surface finish goals.
Edge prep applied at the end user level offers an unprecedented advantage to having it done using outside sources, Not only does the end user have real time results fed back to them by their operators, but they can manage the shape, size and application of their edge prep where it counts, at the source of the actual machining of their product.Once a MET-6 is installed into a plant tool room, it becomes a focal point for operators wanting edge prep adjustments. The goal of making it through a shift without tool changes due to poor tool performance or breakage is commendable.

We've seen end users win multi million dollar contracts as a result of an edge prep variance of 0.0005" in the shape and size applied to their cutting tools. At MET we provide the ultimate user friendly machine, service, training and support to make your bottom line more profitable and justifiable when it comes to your ROI of a MET-6 purchase.

Consider MET when you seek a Made In USA answer to your manufacturing demands. We are a dedicated team and our USA based programming and mechanical assets are exceptional.

Reviews