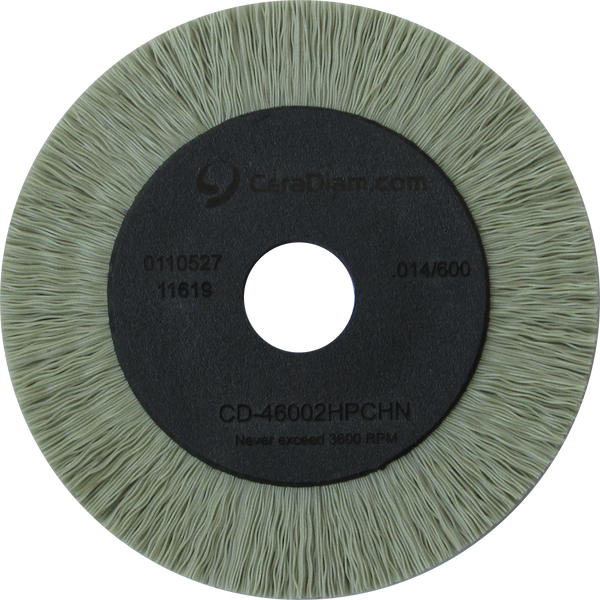 CD-46002HPCHN
600 grit/0.014" filament. 4" diameter with 0.750" hub. Filament size and flexibility allows fine tuning of edge prep to +/- 0.0002" when used with MET units. Recommended for finish and final finish of all styles of carbide, HSS, PCD and CBN tools. This brush was specifically designed for both pre and post coat polish. It features a High Performance Composite Hub which can be machined to adjust for various hub ID bore requirements.

Customer feedback reports this brush exceeds expectations not only in it's price, but performance and wear ability when matched against competitive product.

Developed by MET and proudly made in the USA.
Can be used with all MET units.

Reviews